The Port of Vancouver's Roberts Bank Terminal 2 expansion project is a massive, artificial island in the ecologically-sensitive Salish Sea that, according to their own studies, will disrupt important marine ecosystems, including blocking the migration patterns of the Chinook Salmon, a main food supply of the Southern Resident Killer Whale.
Why should our supply chain disrupt theirs?
There is a better way to add needed container capacity on Canada's West Coast.
Watch Video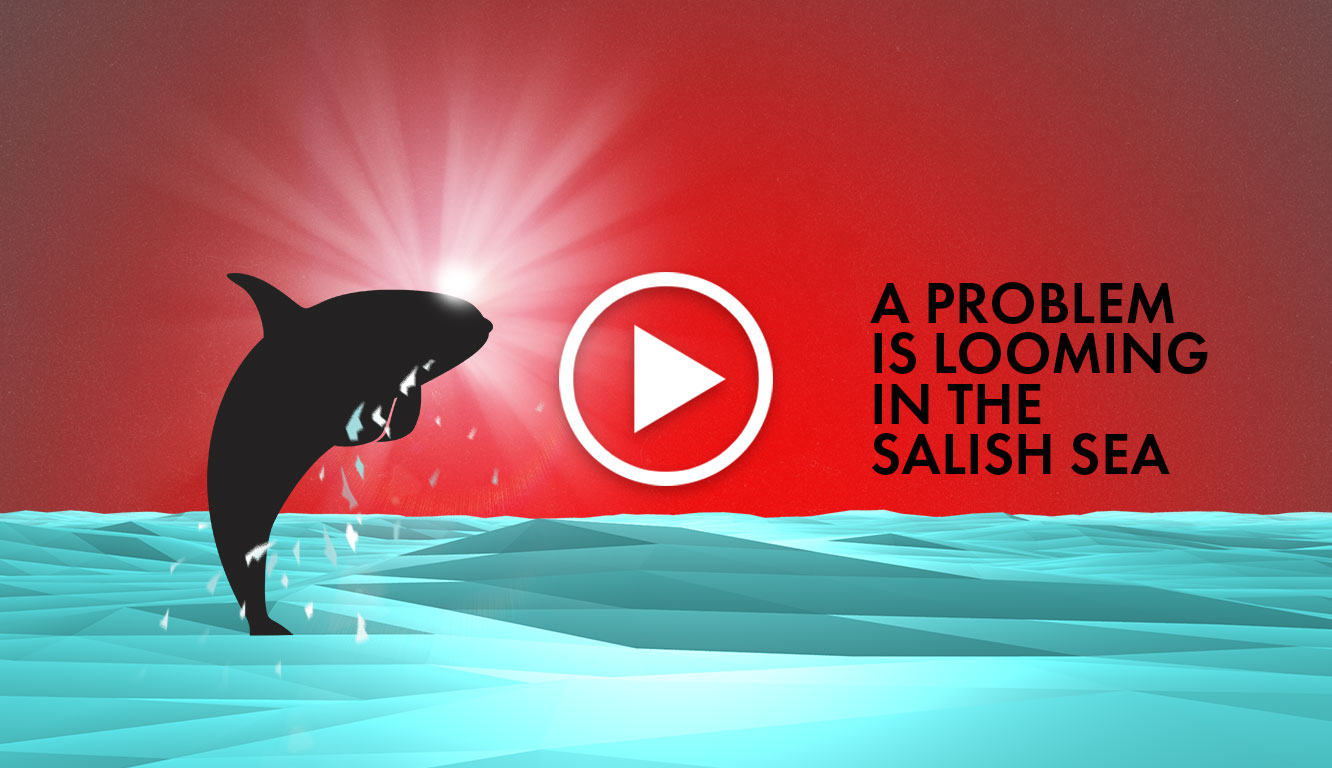 With a footprint 1/3 the size of building a new artificial island and in an area that minimizes the ecological impact; GCT Global Container Terminals' expansion to add a fourth berth to the existing footprint is lower-cost, lower-risk to taxpayers, and more environmentally-conscious than the Port of Vancouver's Roberts Bank Terminal 2 expansion project, which, according to Environment and Climate Change Canada, will cause damage to habitats that will be "potentially high in magnitude, permanent, irreversible, and, continuous."
It is not too late for the Government of Canada to #rejectRBT2 and #buildbackbetter.
GCT's Deltaport Berth 4 is the better solution that needs a fair process.
The Port of Vancouver's own study, Juvenile Salmon Density Annual Report 2020, shows much higher juvenile chinook salmon presence where the Port of Vancouver wants to build Roberts Bank Terminal 2.
Understand the facts
FEDERAL REVIEW PANEL REPORT FOR THE ROBERTS BANK TERMINAL 2 PROJECT:
https://iaac-aeic.gc.ca/050/documents/p80054/134506E.pdf
The Panel concludes that the Project will have an adverse residual effect on juvenile Chinook salmon due to migration disruption, coupled with minor adverse effects in the acoustic and light environments during construction and operations. This effect would be high in magnitude, local in extent, permanent in duration, and irreversible.
Join Us:
Subscribe to our weekly email updates to stay informed.