The Port of Vancouver, a federal government agency, continues to advertise to the federal government…
Aside from this being a total waste of taxpayer dollars, the Port of Vancouver is providing incorrect information to Parliament and the federal government agencies it reports to.
The following advertising has appeared in the iPolitics Morning Brief on multiple occasions.
GCT Global Container Terminals has corrected this misinformation below.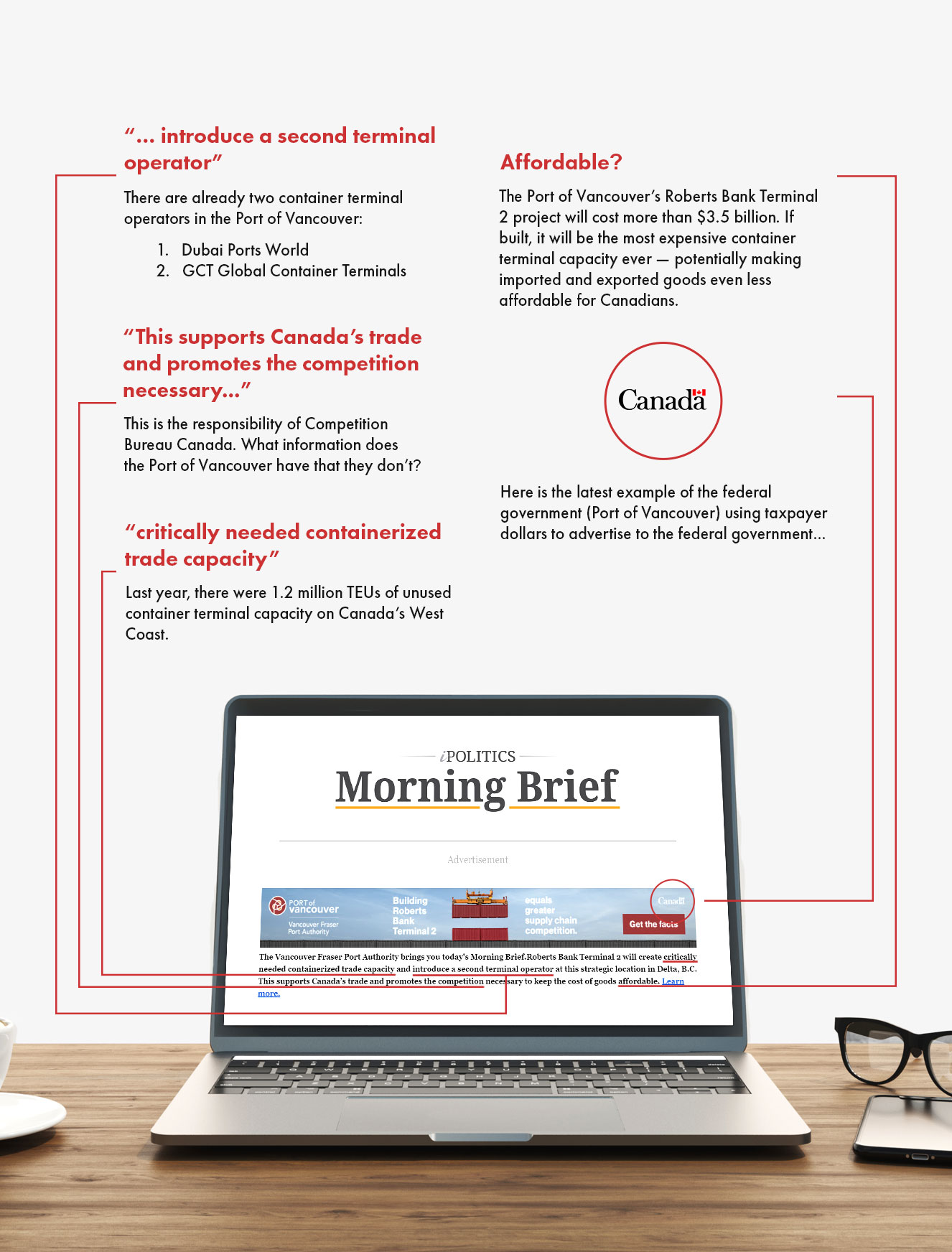 "introduce a second terminal operator"
There are already two container terminal operators in the Port of Vancouver:
Dubai Ports World
GCT Global Container Terminals
"critically needed containerized trade capacity"
Last year, there were 1.2 million TEUs of unused container terminal capacity on Canada's West Coast.

"This supports Canada's trade and promotes the competition necessary"
This is the responsibility of Competition Bureau Canada. What information does the Port of Vancouver have that they don't?

"keep the cost of goods affordable"
The Port of Vancouver's Roberts Bank Terminal 2 project will cost more than $3.5 billion. If built, it will be the most expensive container terminal capacity ever — potentially making imported and exported goods even less affordable for Canadians.
---
It is time to consider the facts, the data, the science, and the economy. It is time to #RejectRBT2 and choose to build a #BetterDeltaport.
Email your Member of Parliament to help stop the Port of Vancouver's harmful expansion project.

Join us on social media:
Subscribe to our weekly email updates to stay informed.